This "invite-only" event is designed for women leaders who have a missional heart and want to impact the Middle East through media. Our vision is to assist Christian women to become better world-class leaders as they use media in their mission.
3 Act Structure PowerPoint
Our presenters are Hollywood-level experts who will train us in story-telling, content creation and branding.
Why is it Critical to Reach People through Story and Media?
As Christ-followers, we have the Greatest Story Ever Told. Yet we do not always tell it well. If we don't tell our own story well, others will tell it for us. We must learn the art of the counter-narrative and stories of hope.
Who Should Attend?
Women leaders affecting change in the Middle East (producers, writers, TV hosts, artists, advocates, academics and youth/women's ministry leaders)
What You Will Get from the Summit?
Leave with a five-step action plan to expand your impact in the next year.
Improve how you tell your brand story.
Discover 7 ways to make your organization more compelling.
Learn the vital steps to successful project development.
Apply the 8 Laws of Story to your ministry.
Grasp the key elements of the 3-Act structure.
SCHEDULE
FRIDAY (5:00 – 8:00)
Biblical Call to Women's Leadership
Opportunities to Impact Middle East
Dinner
How to Cultivate Story in Your Organization
SATURDAY (9:00 – 5:00)
Critical Steps of Project Development
Project Example: Closure
Women's Leadership in Media (panel)
Project Example: Road to Mogadishu
Three-Act Structure
Selecting Your Story
Your Story is Your Brand
For more information, contact: shirin@visualstory.org

PRESENTERS
Cassie Byram:
Cassie's body of work encompasses theater, film, television, voice-overs, published song writing and multiple album releases. She has performed as Christine in Phantom of the Opera, Marguerite in The Scarlet Pimpernel, and Maria in West Side Story for which she received a Backstage West Critics Award for Best Actress. For two years, Cassie guest-starred on the TV series, Jake and the Fat Man. She co-starred in the pilot episodes of Star Trek: Deep Space Nine, Journey to the Center of the Earth and Civil Wars, The Time Changers with Gavin MacLeod and Jennifer O'Neil. Today, Cassie is the executive director of Oodles World, Inc., a company producing high quality family products and entertainment.

Jeremy Casper:
Jeremy is a writer/director/producer from Los Angeles. He recently completed his first feature film, Vacant House, which premiered at the United Film Festival and won the first-place for best screenplay at the CineRockCom International Film Festival 2013. Jeremy has worked professionally in the film industry at Warner Brothers and interned at James Cameron's Lightstorm Entertainment during the production of Titanic. Jeremy teaches at the Los Angeles Film Studies Center where he has helped develop over 600 short films. He is currently co-authoring The Inside/Out Story, a book on story structure for short films. He has led filmmaking seminars in Egypt, Ukraine, Ethiopia, New Zealand, Australia, and Italy.

Kathleen Cooke:
Kathleen has had multiple careers as an award winning Hollywood actress, co-director of the nation's largest conference for Christians working media and entertainment, and a university media adjunct. Today Kathleen is a founding partner at Cooke Pictures, directs Influence Women, writes and speaks nationally and internationally. She's on the advisory board for the Hollywood Prayer Network, and Hollywood Connect. She is the co-director for the ASCEND Women's Conference.
Nikki Hevesy:
Nikki is an award-winning director who has produced and directed docs, shorts, commercials, multi-camera presentations, promos and music videos, as well as over 50 stage productions including writing & directing a one–man musical for the national theater of Uganda, Africa. She currently serves as VP, Media Strategy, with Artists for Community Transformation, Hollywood, (A.C.T.) committed to bringing peace and hope to the nations. With a background in both Judaism and Christianity, Nikki is frequently a voice of translation, doing development and consulting on projects that seek to integrate faith-based elements into mainstream media. She has taught directing, acting and sit com production both privately and as adjunct faculty at several colleges and universities, including Pepperdine, LA Valley College, Azusa Pacific, and others. She has been a contributing member to the Visual Story Network, is an alum of the Lincoln Center Director's Lab (W ), a Harvey Fellow and current board member, and is a judge for the CINE Golden Eagle awards. She is currently developing TV, & Film projects under her company Through the Glass Productions.
Mariam Varghese:
Mariam is Vice President of Organizational Development for OneHope. She immigrated to the United States from India at the age of ten with her family. She holds a Bachelor of Science in Computer Engineering from the New Jersey Institute of Technology and Master of Arts in Christianity and Culture as well as an MBA. As a Systems Engineer and Project Management Professional she accepted the role of Director of Administration for OneHope. In 2012 she transitioned to the role of VP of Research and Design and currently is VP of Organizational Development. She is passionate about God's Word and seeing the next generation of children and youth come to know His Word and His power. She enjoys mission trips, writing, attempting to blog, painting, cooking, reading and spinning.
Photos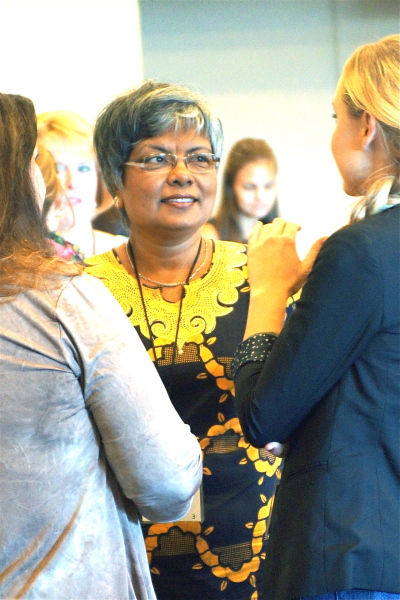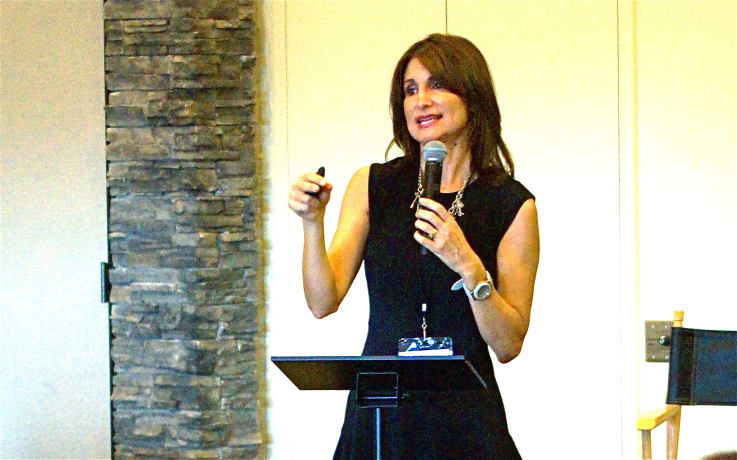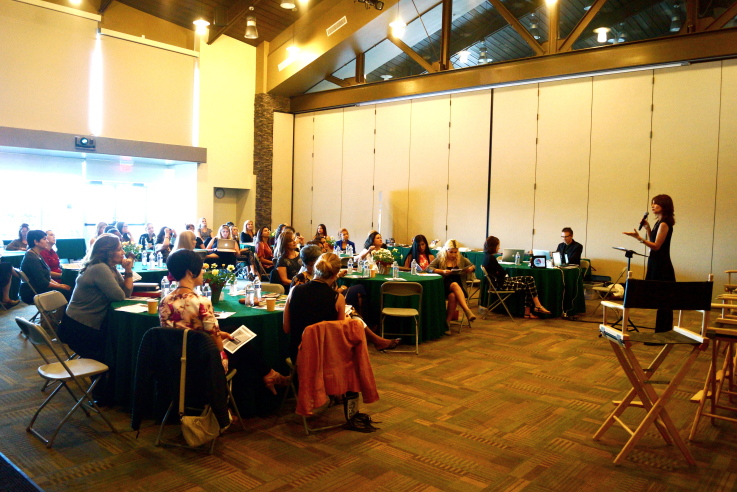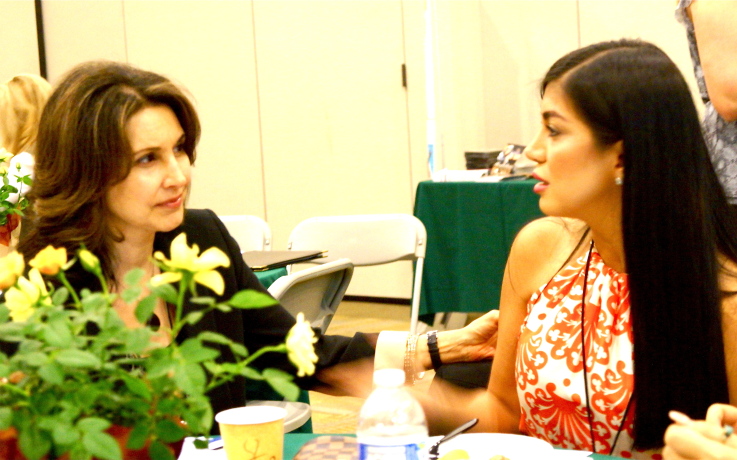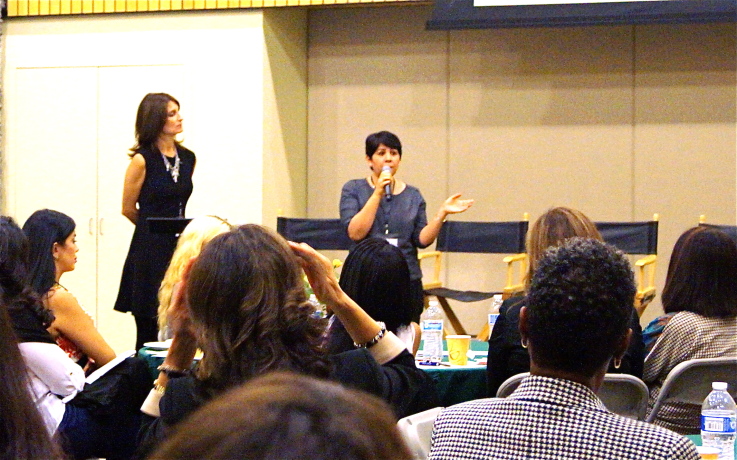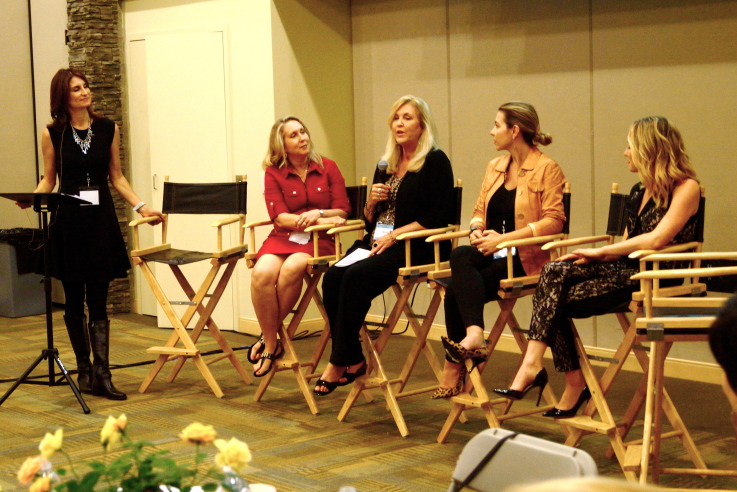 You can view all of the even photos by clicking the button below.
Opportunity
The Middle East is increasingly visual, story-driven and mobile dominated. It's urgent we identify, equip and mobilize women to use media for their mission. Despite the growing challenges and radicalization in this tough region, many are seeking counter-narratives and stories of hope. We want to see more women creating media to reach women. As this occurs, believing children and men will follow. For more information about our summits, trainings and mentoring projects,, contact: shirin@visualstory.org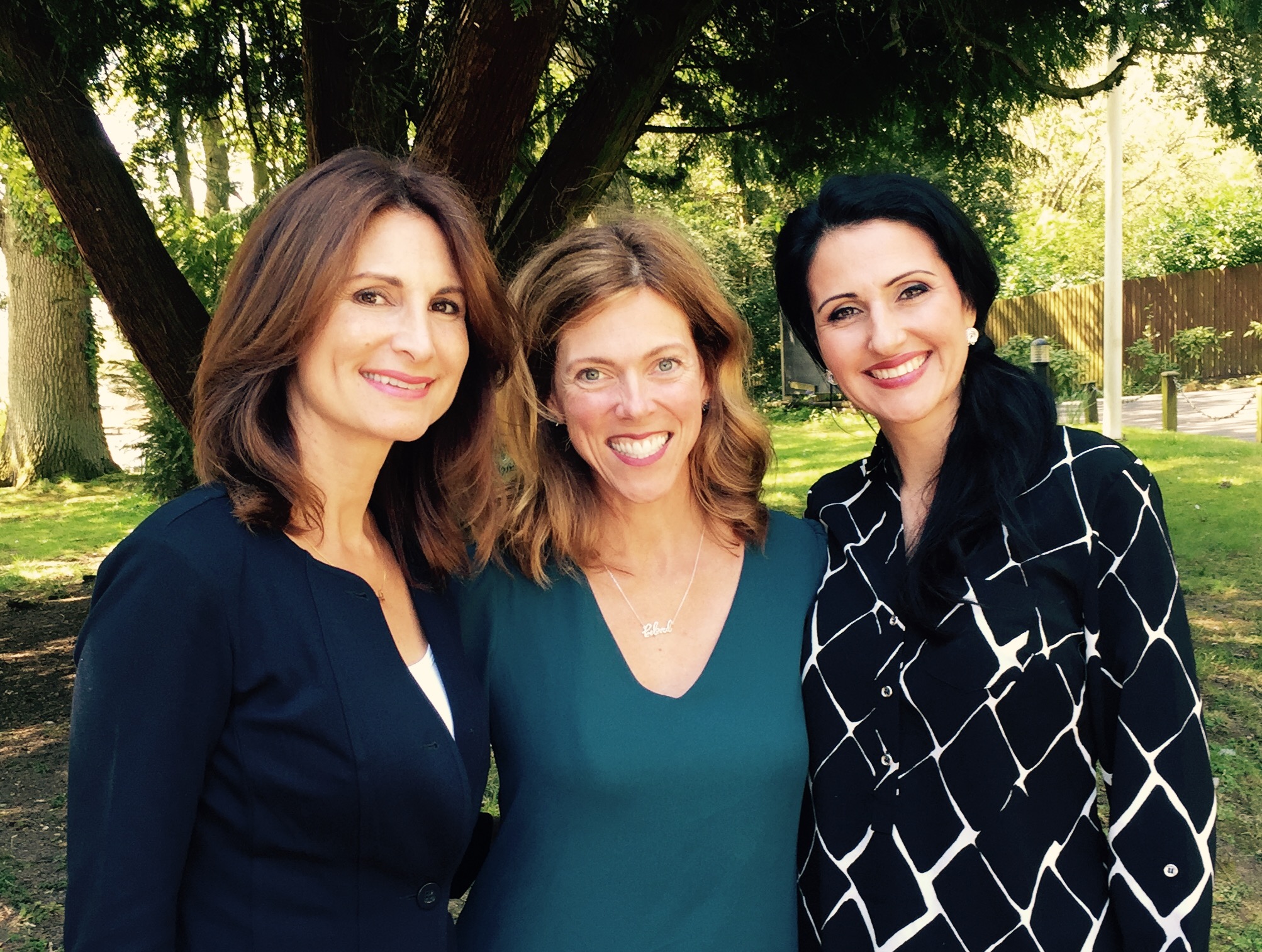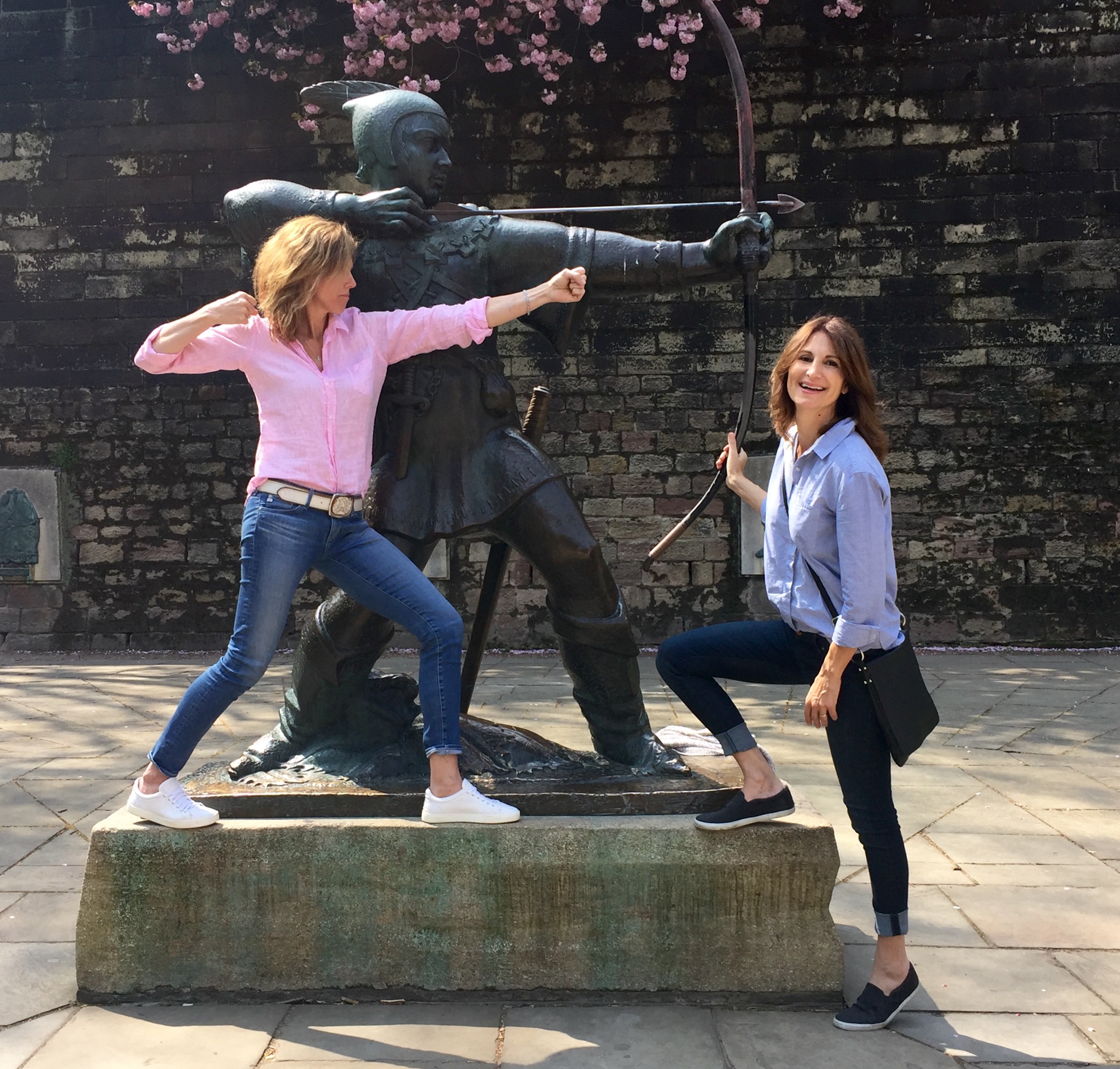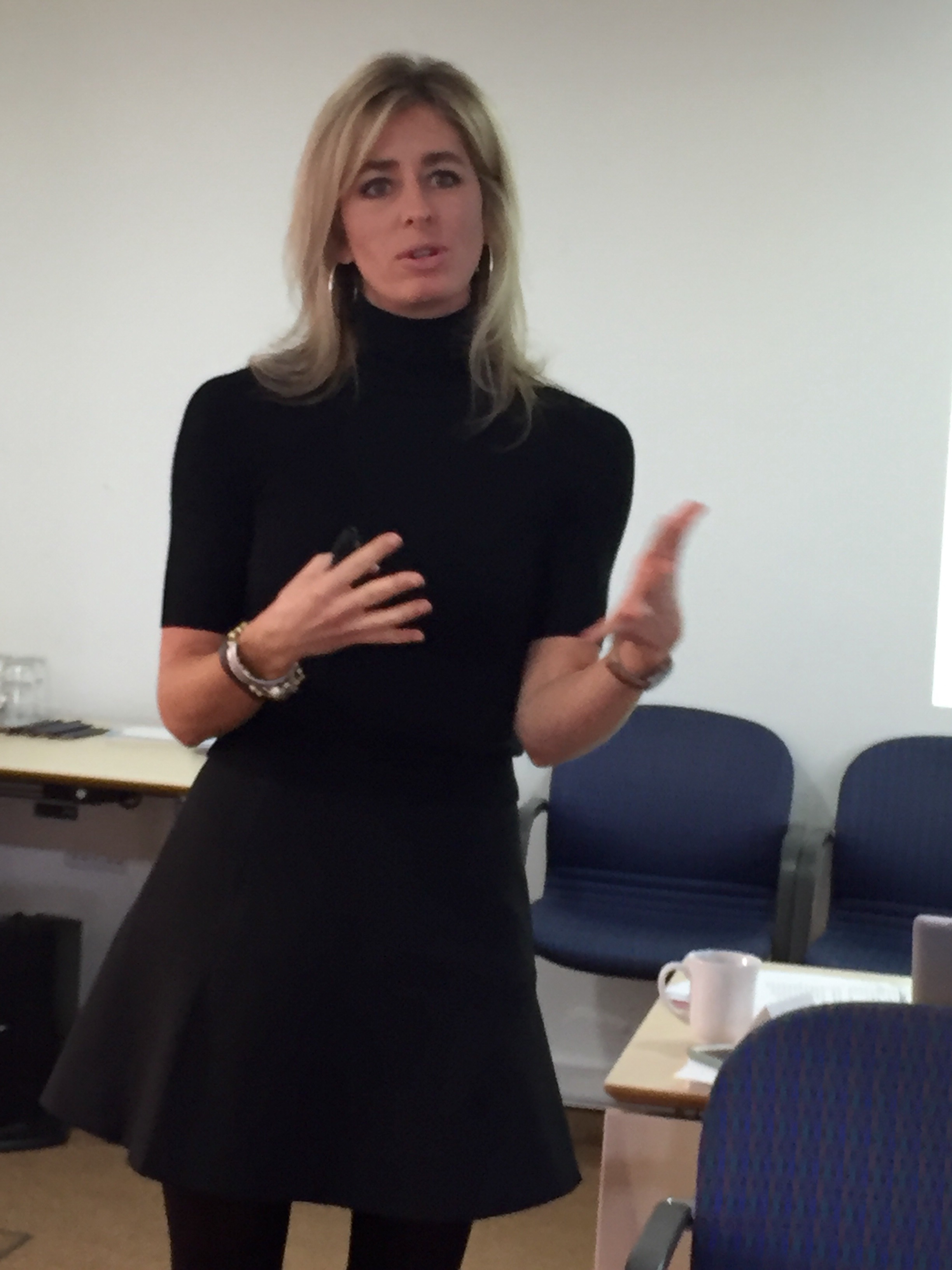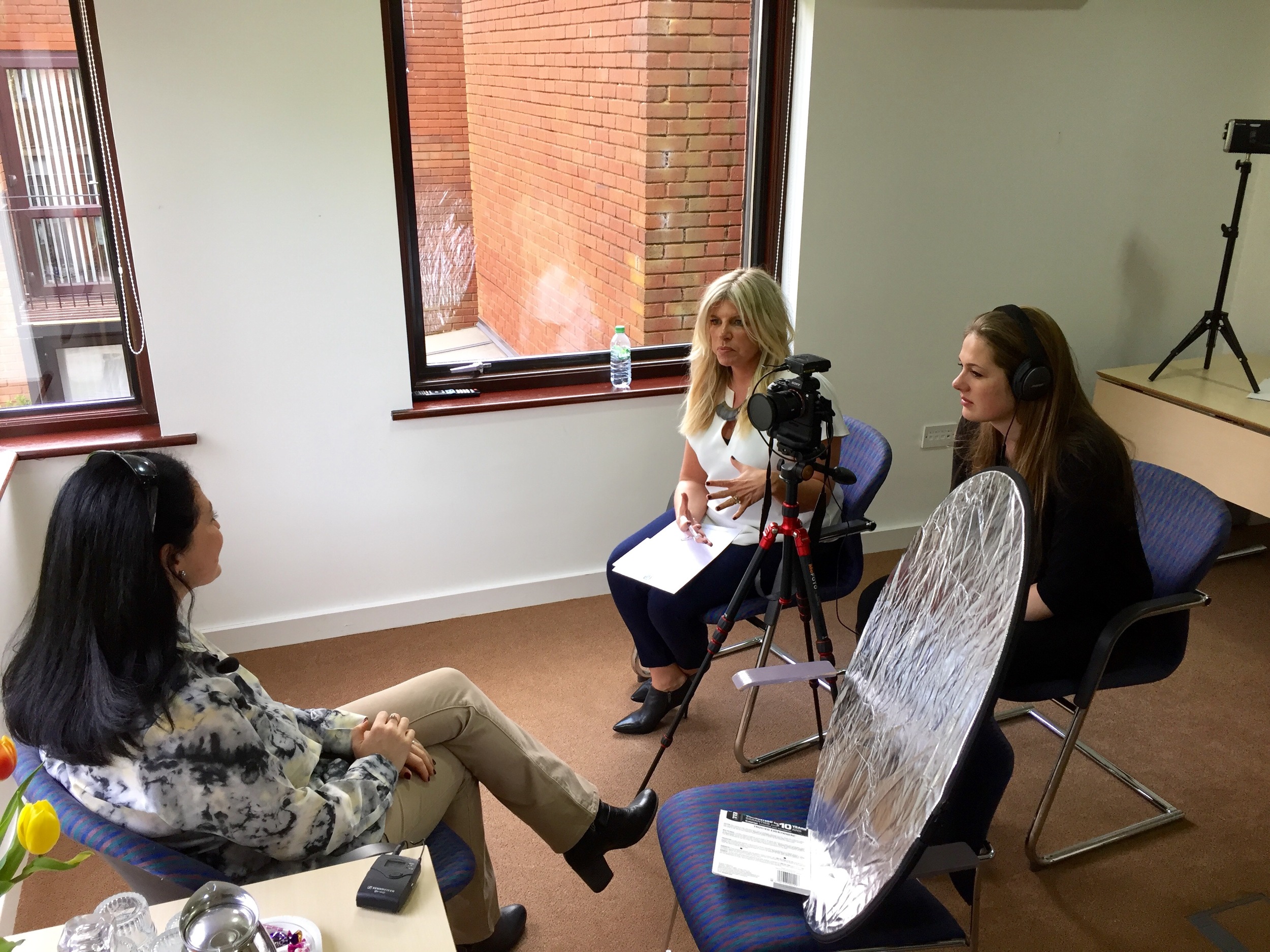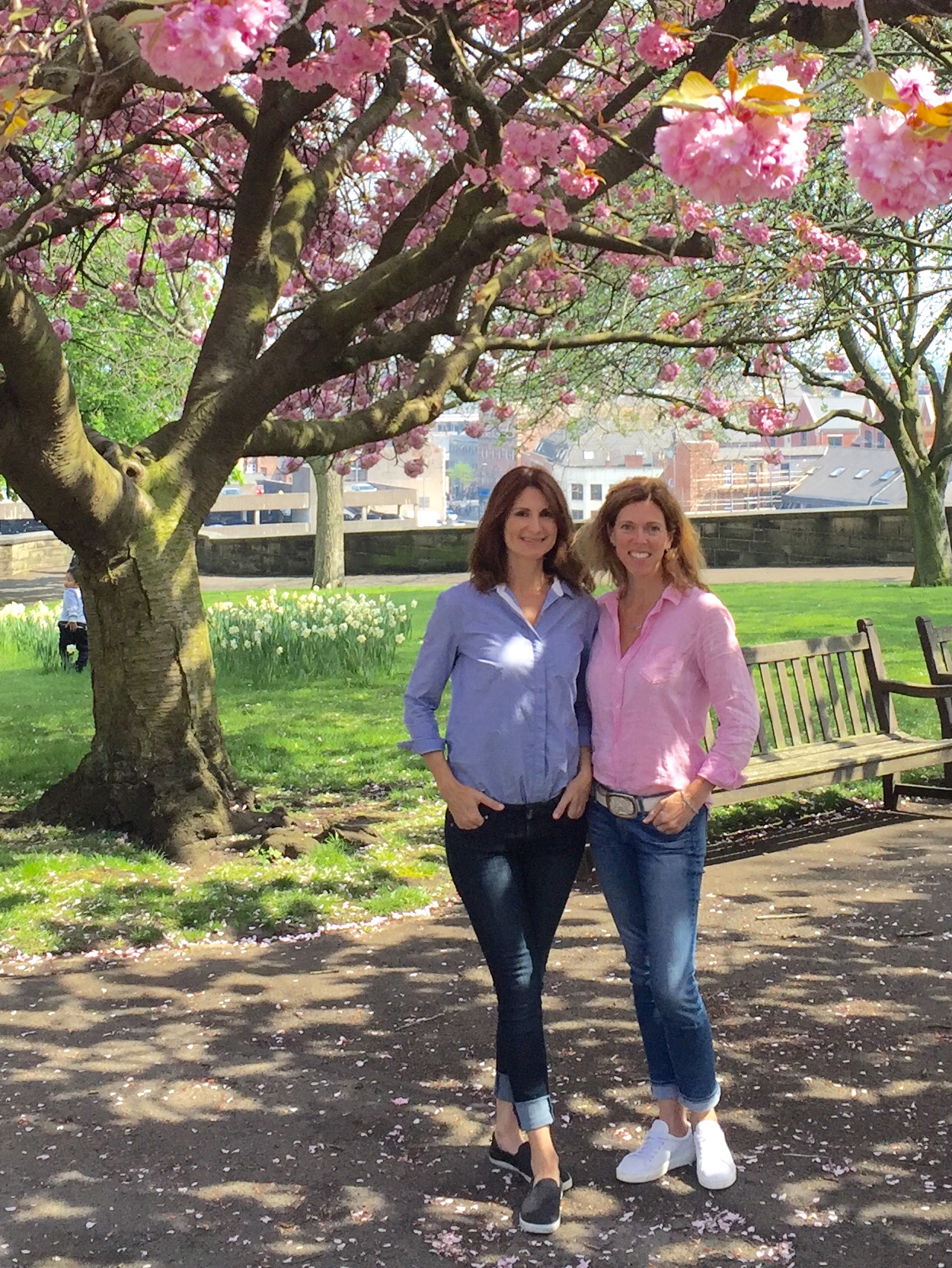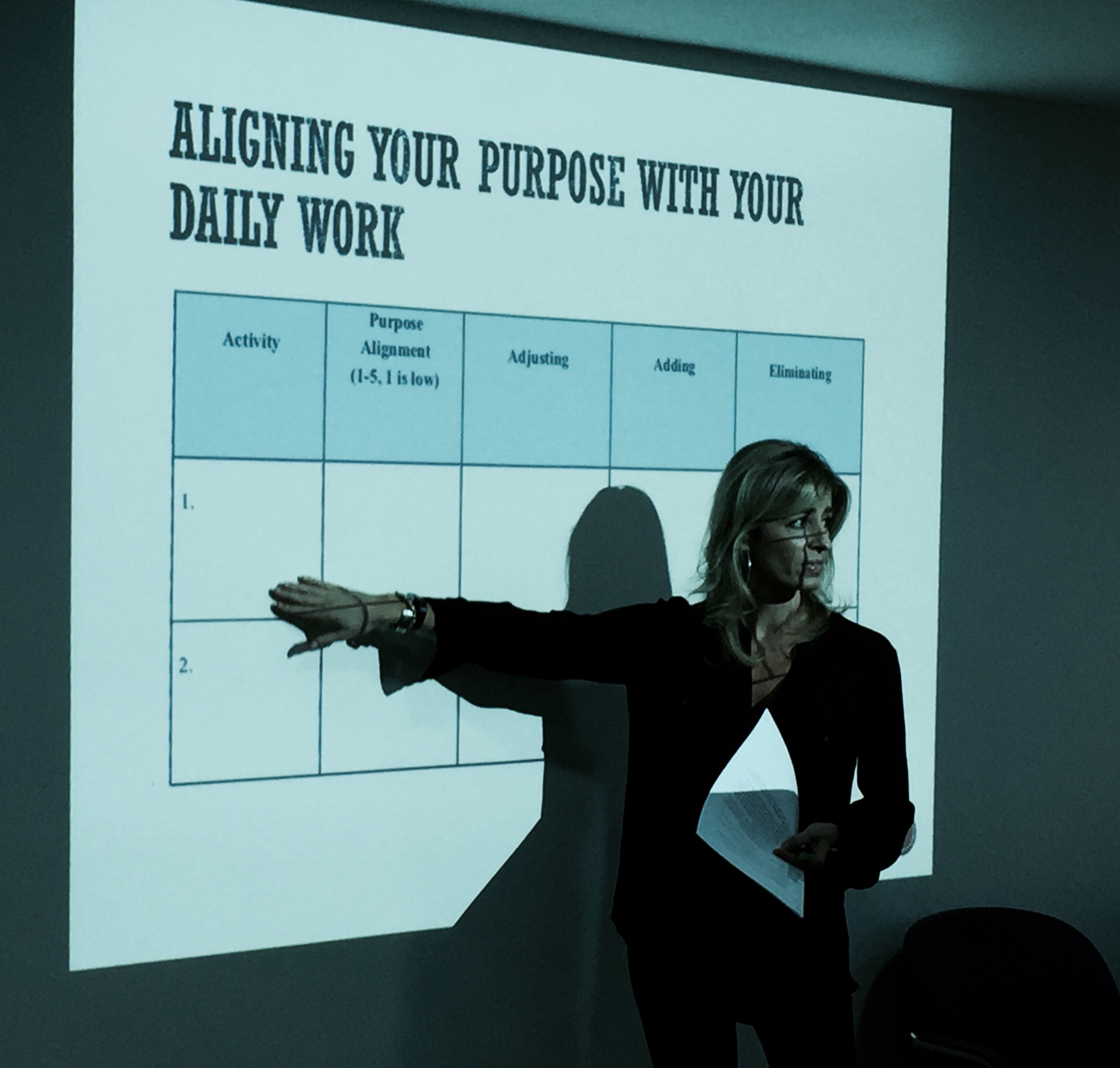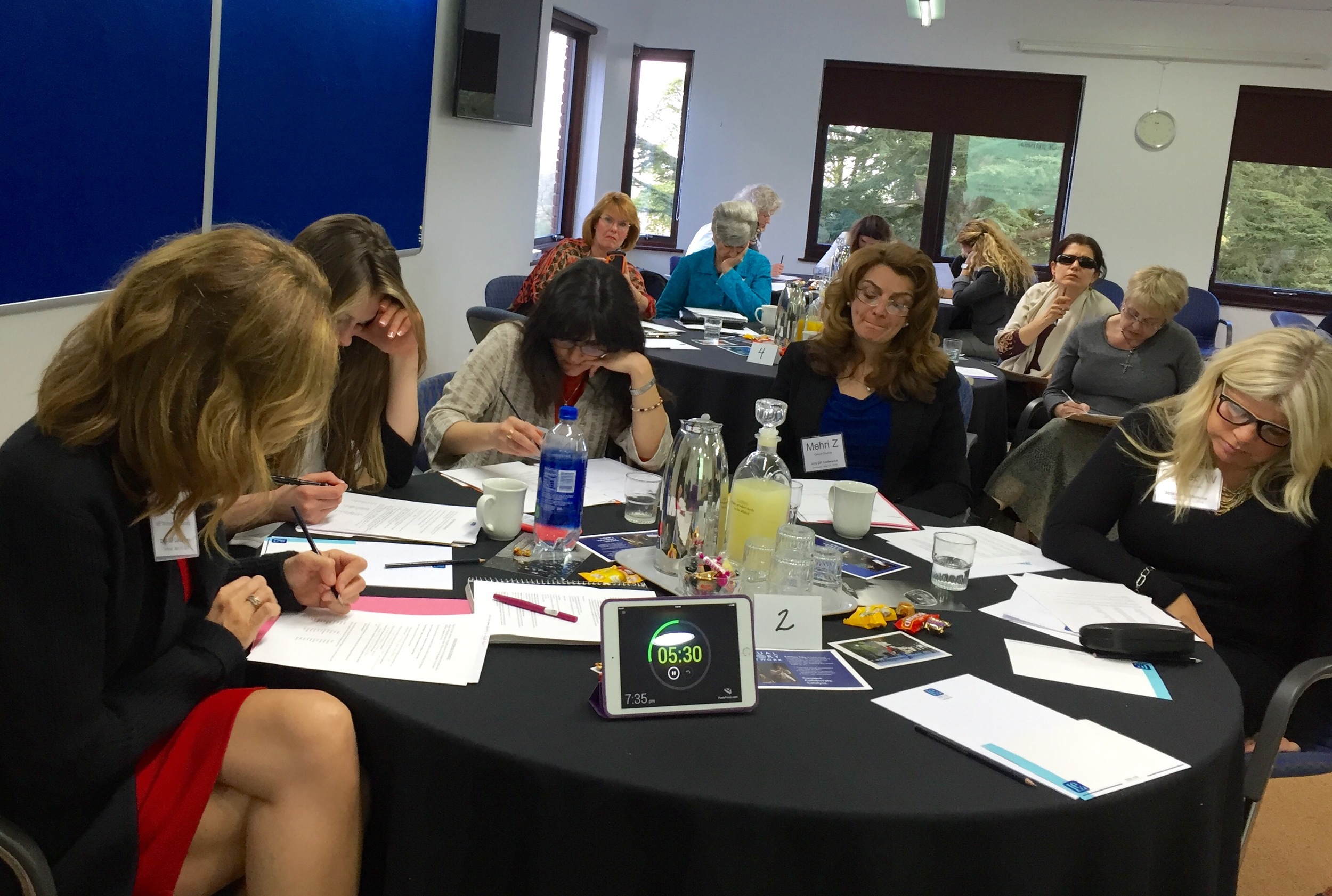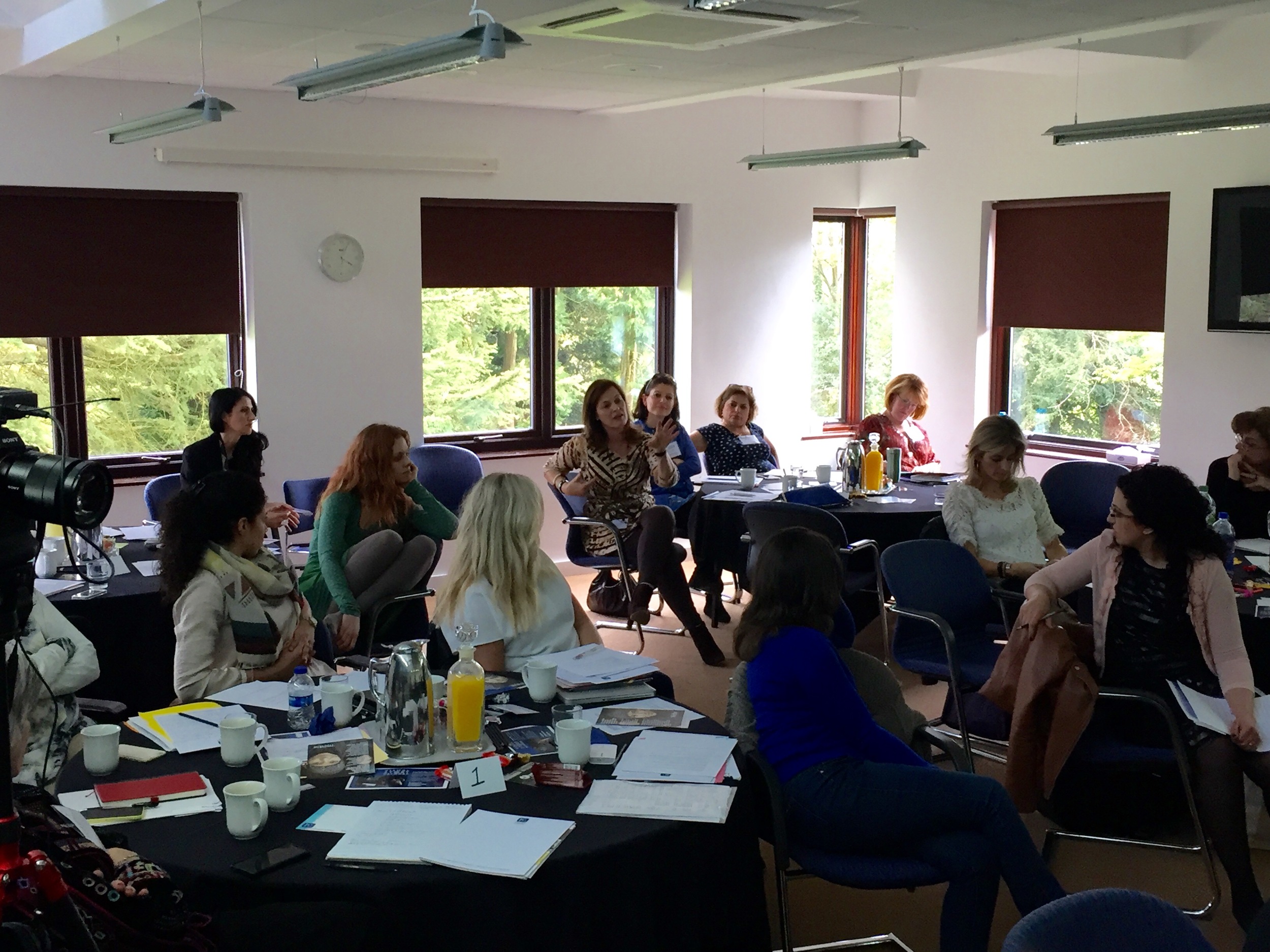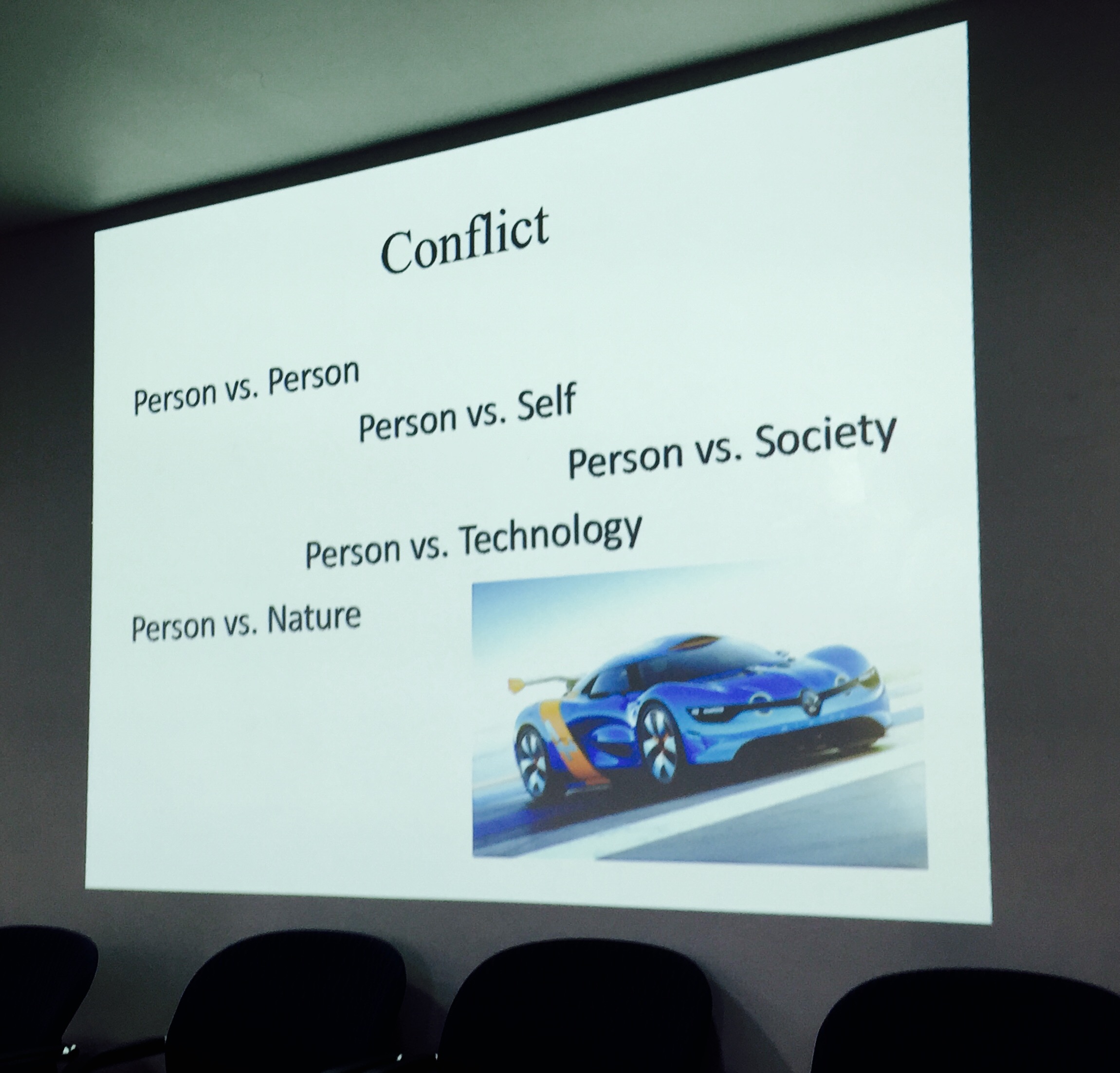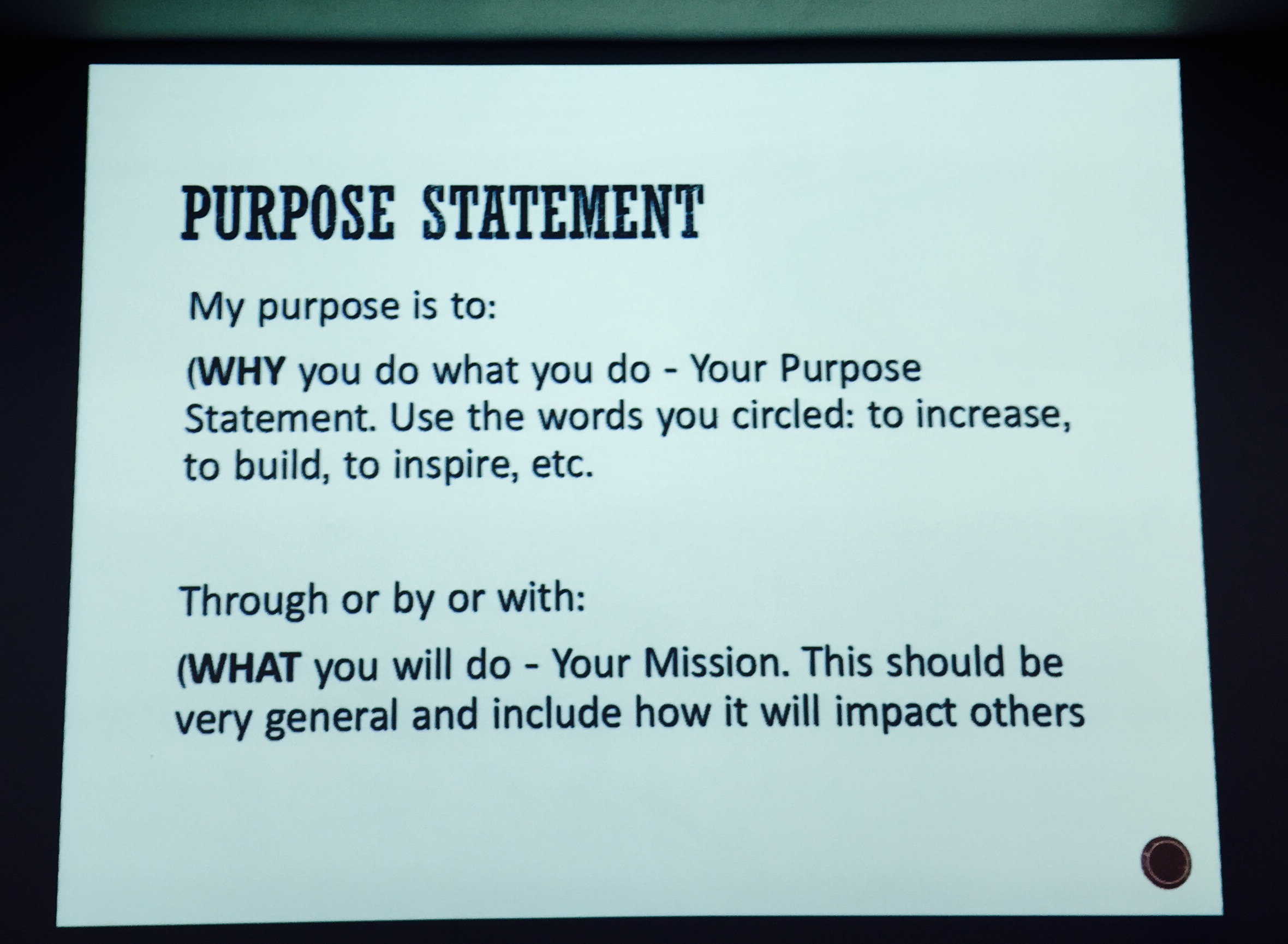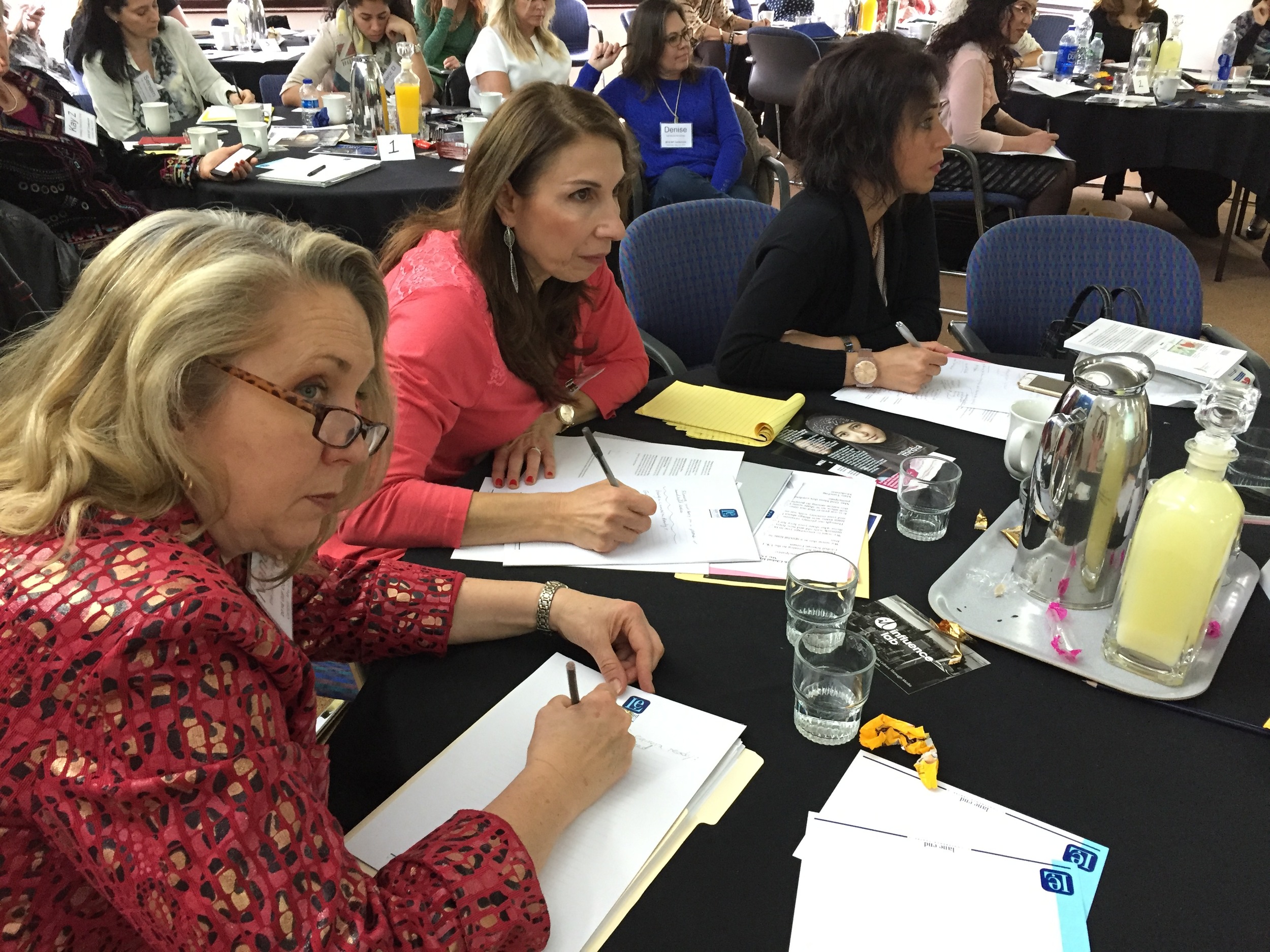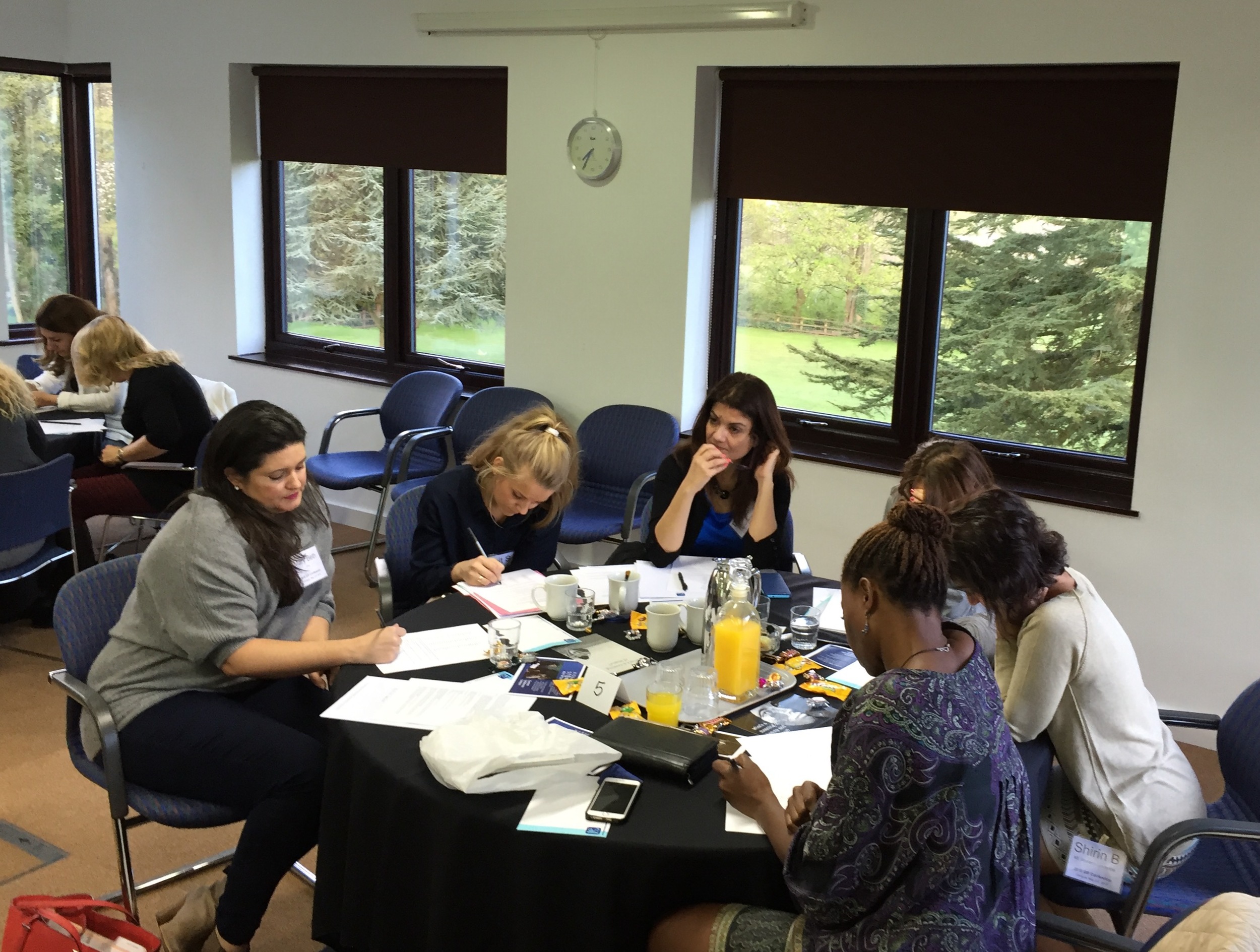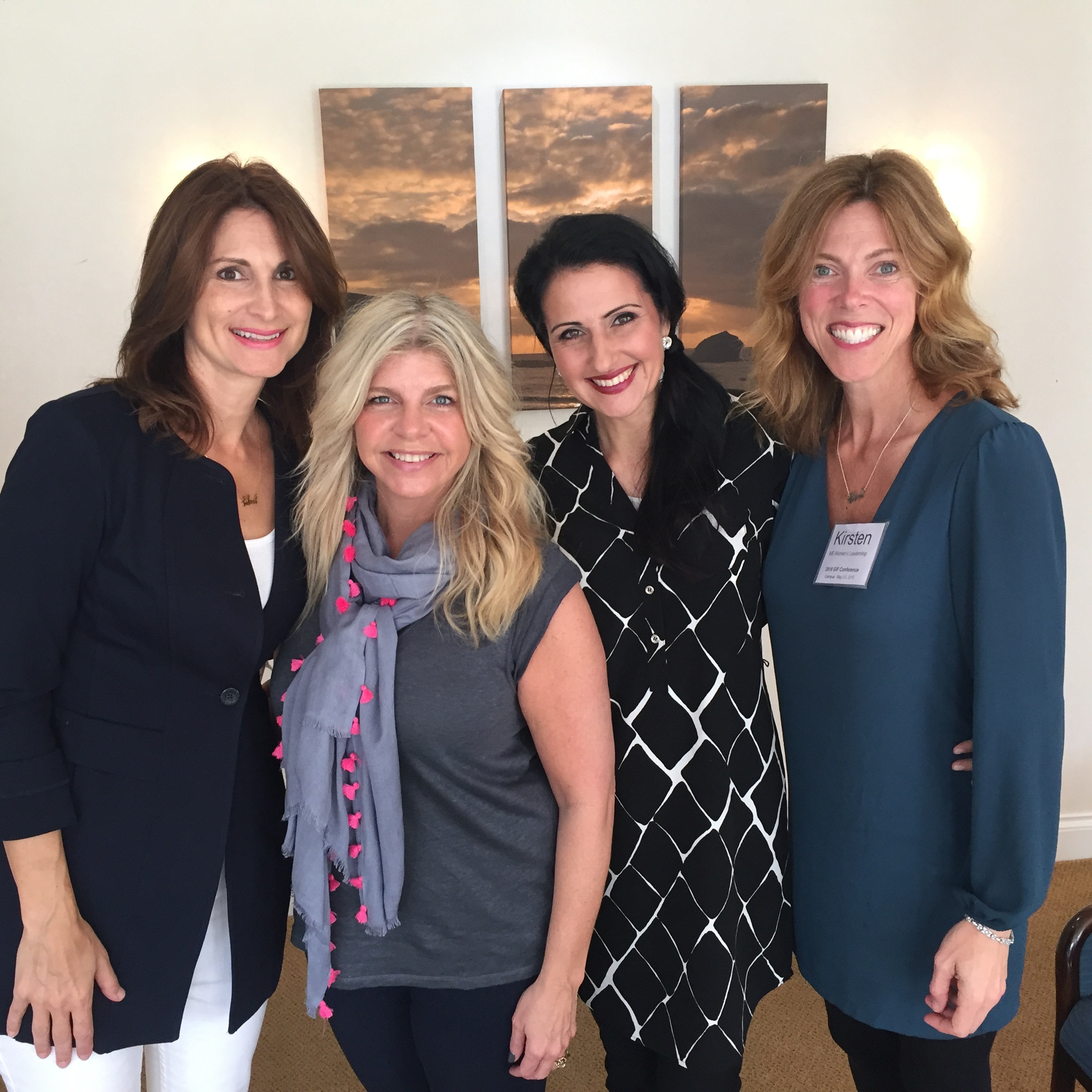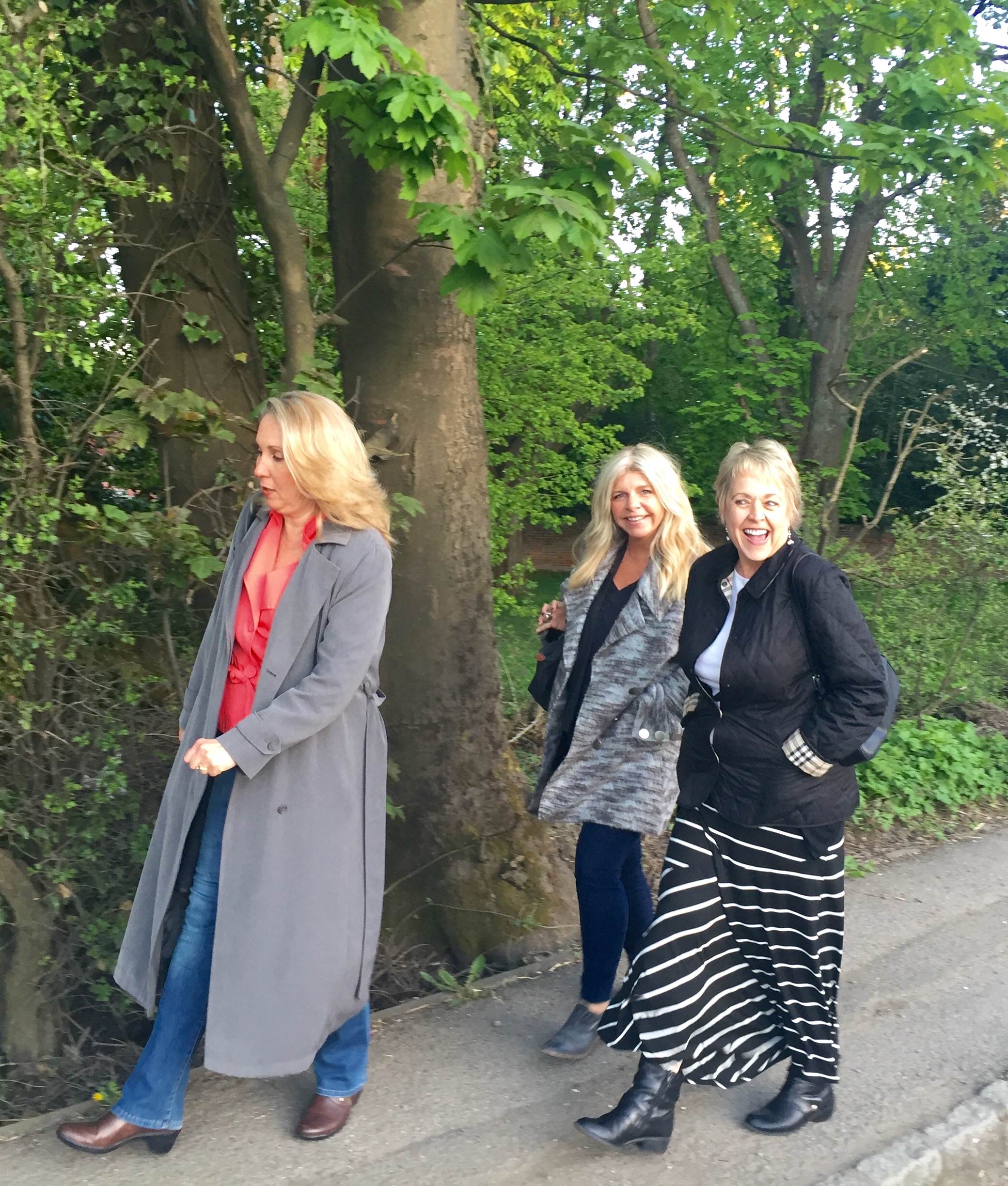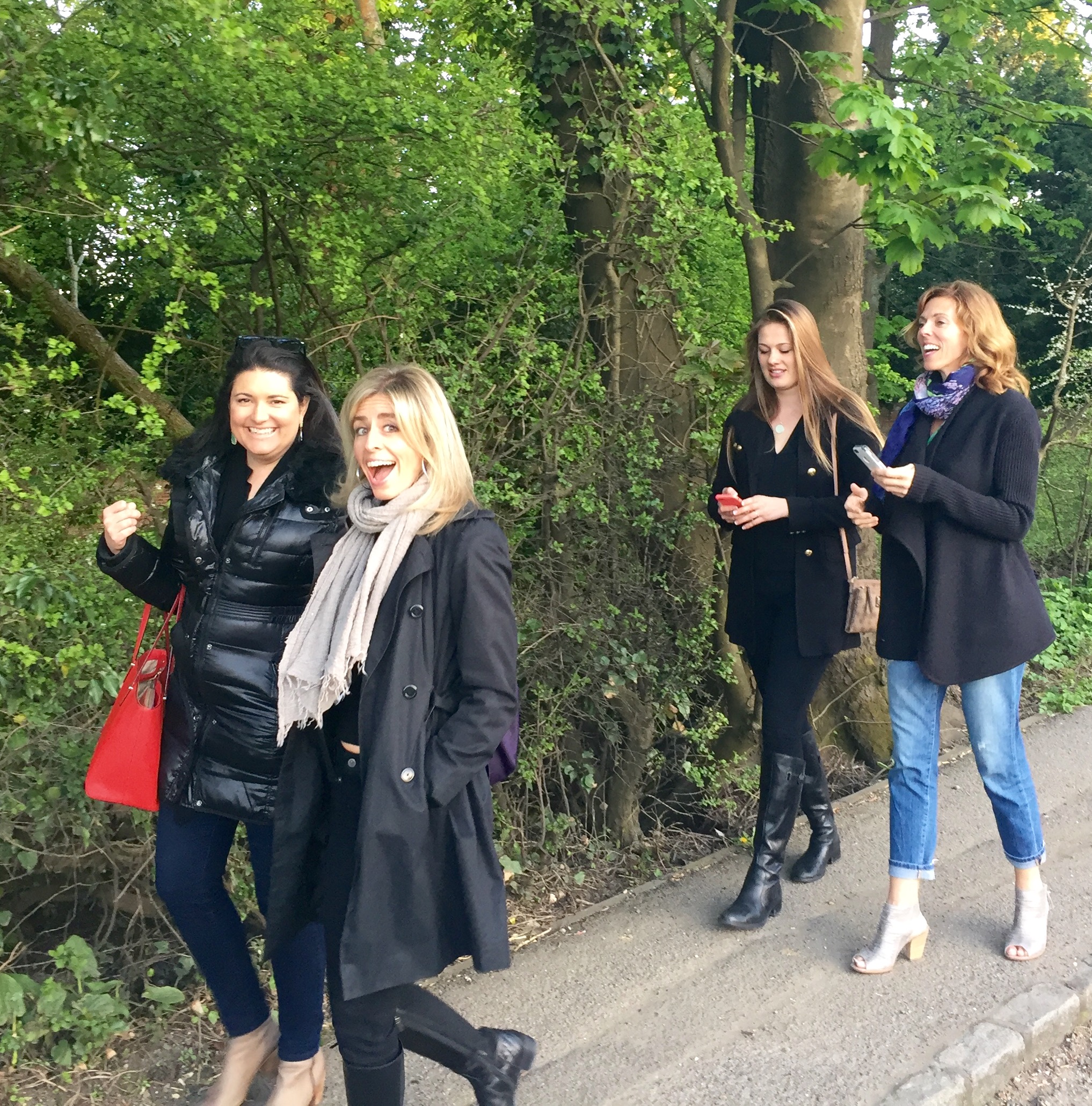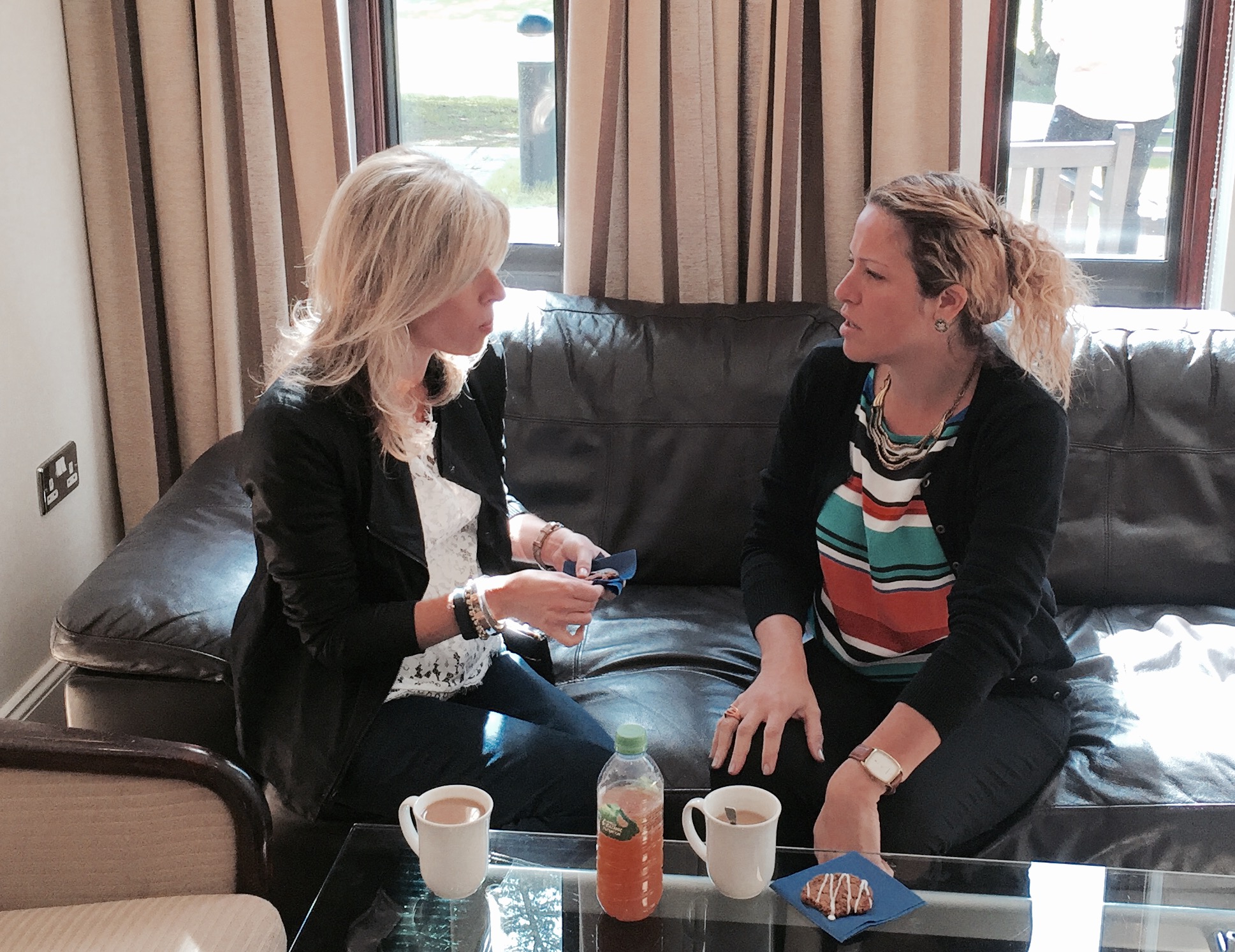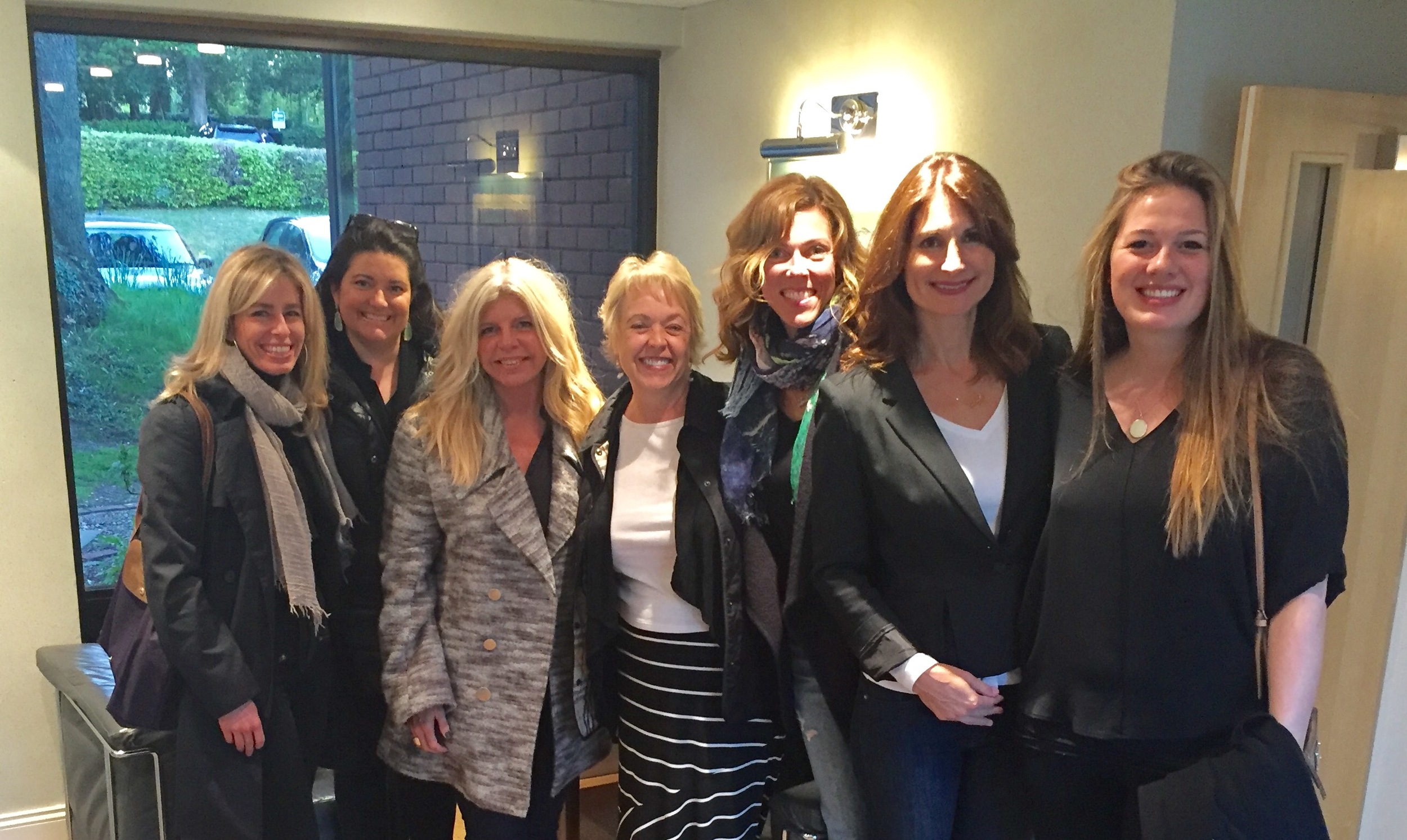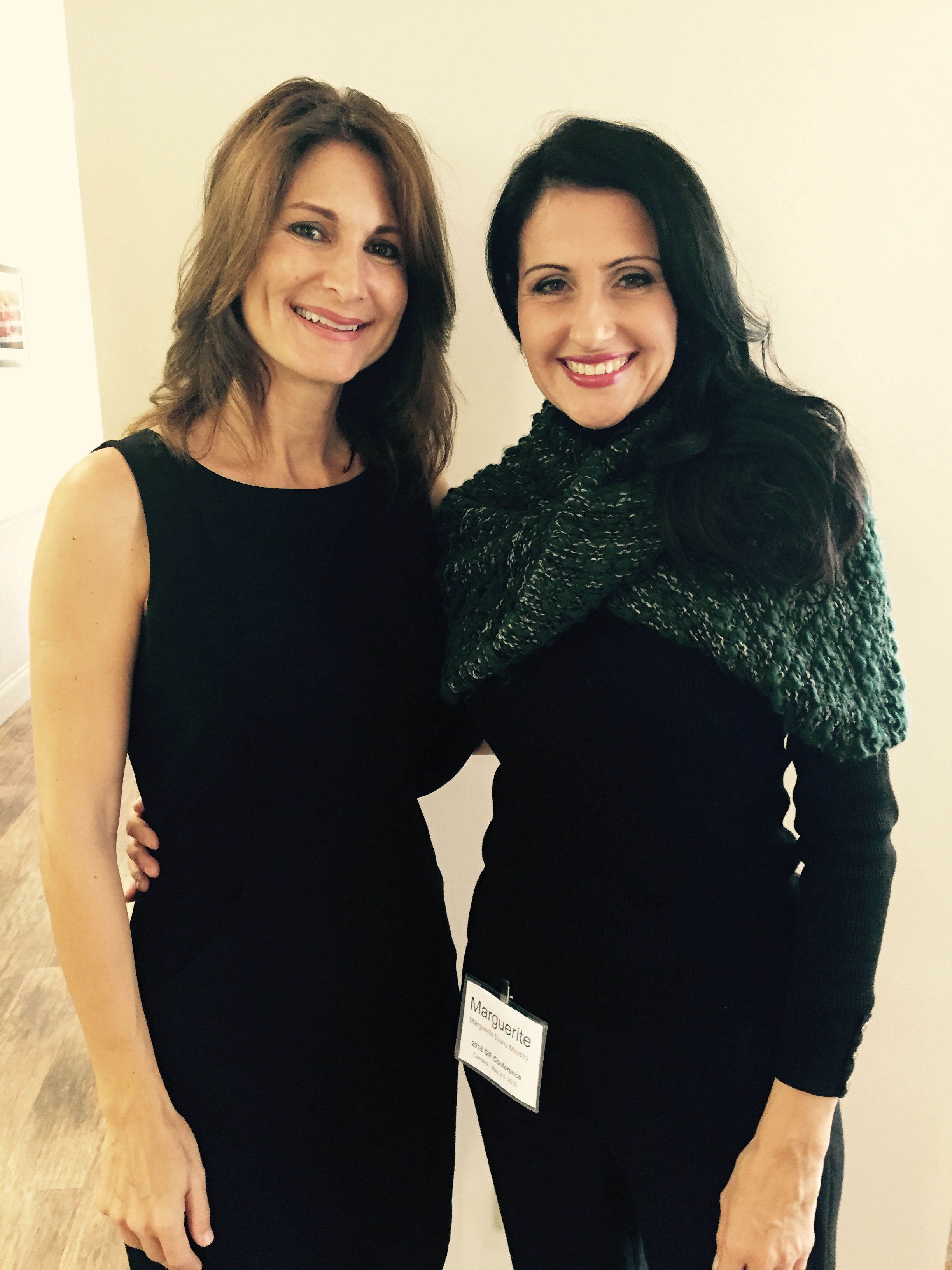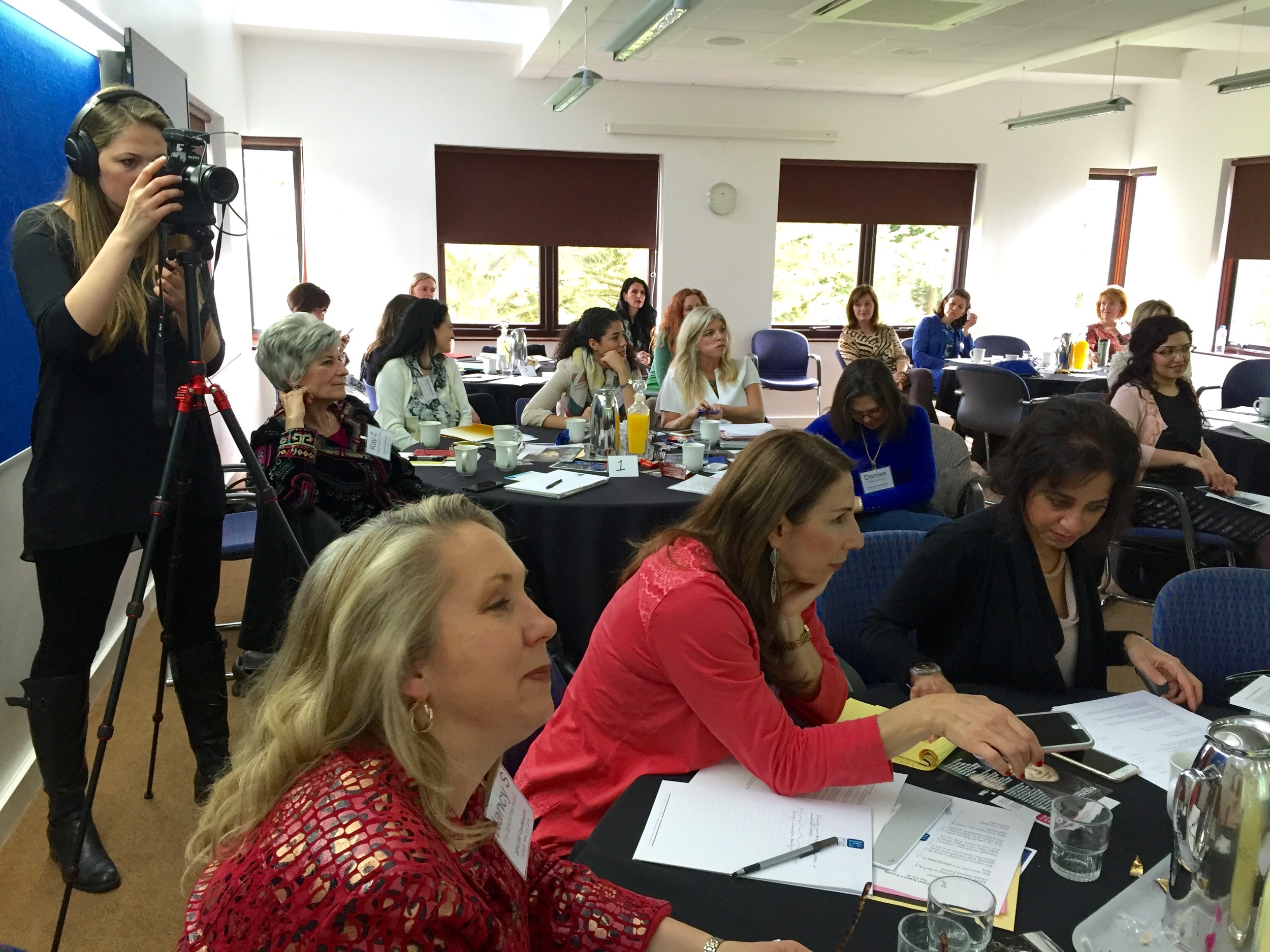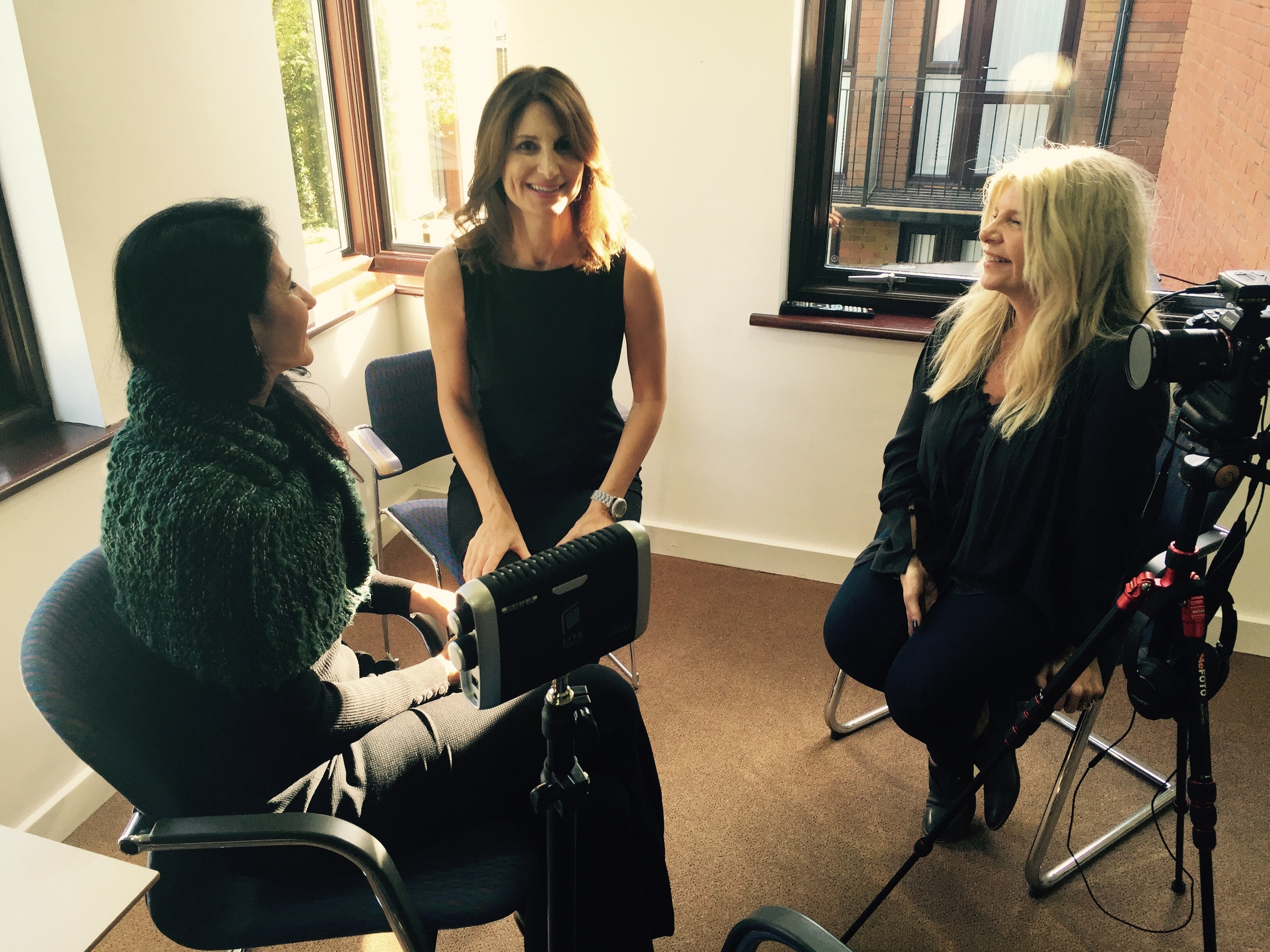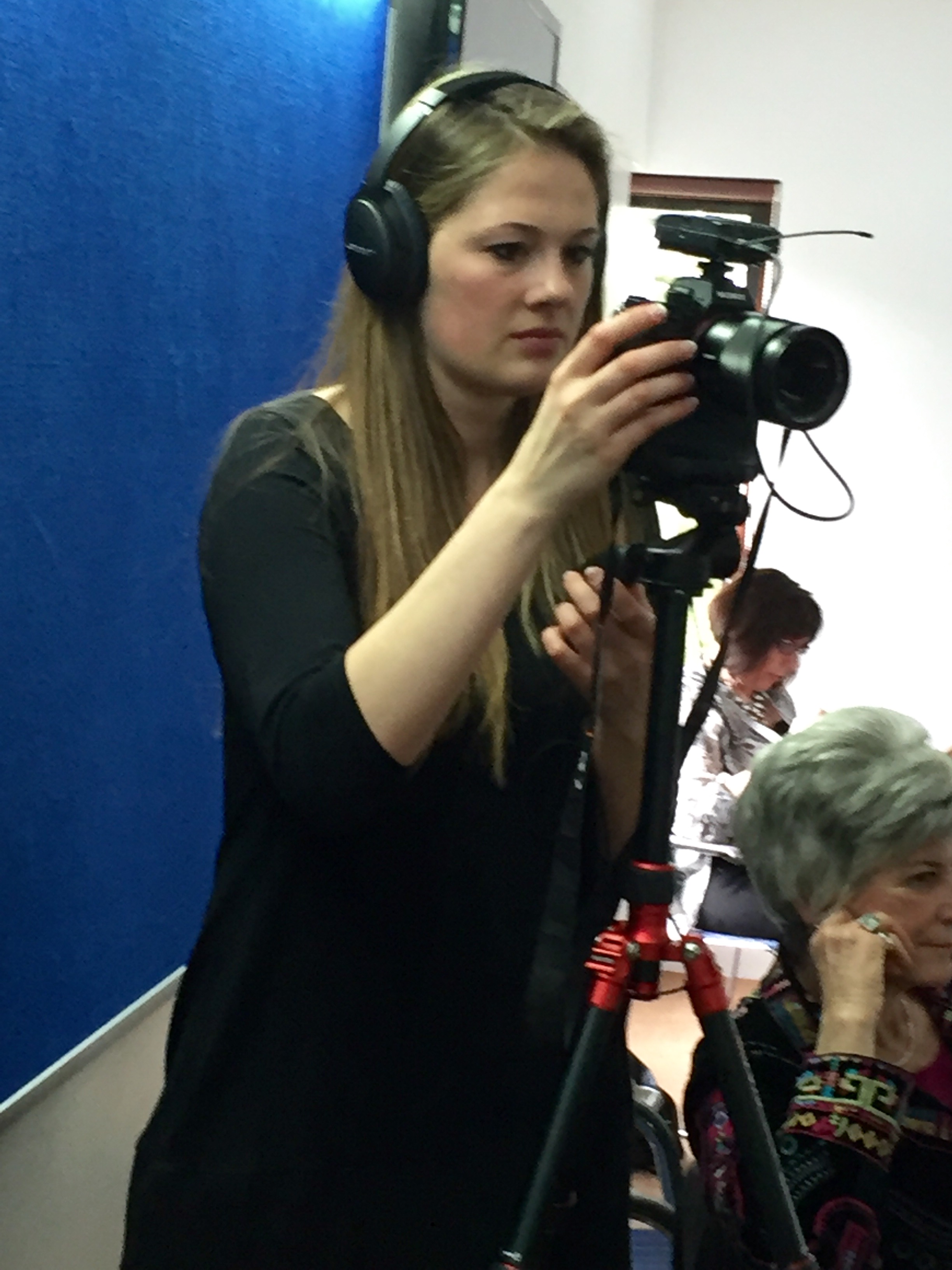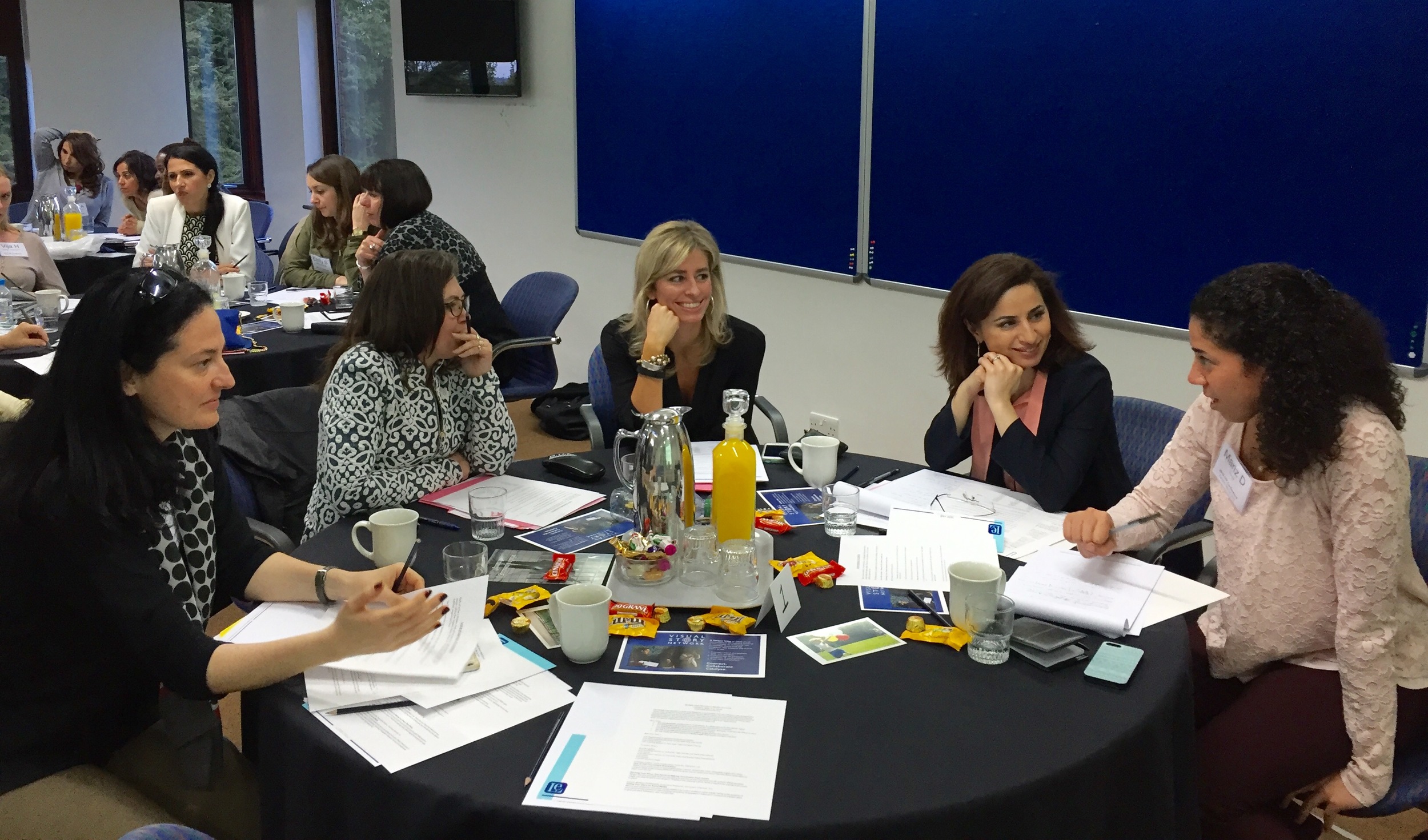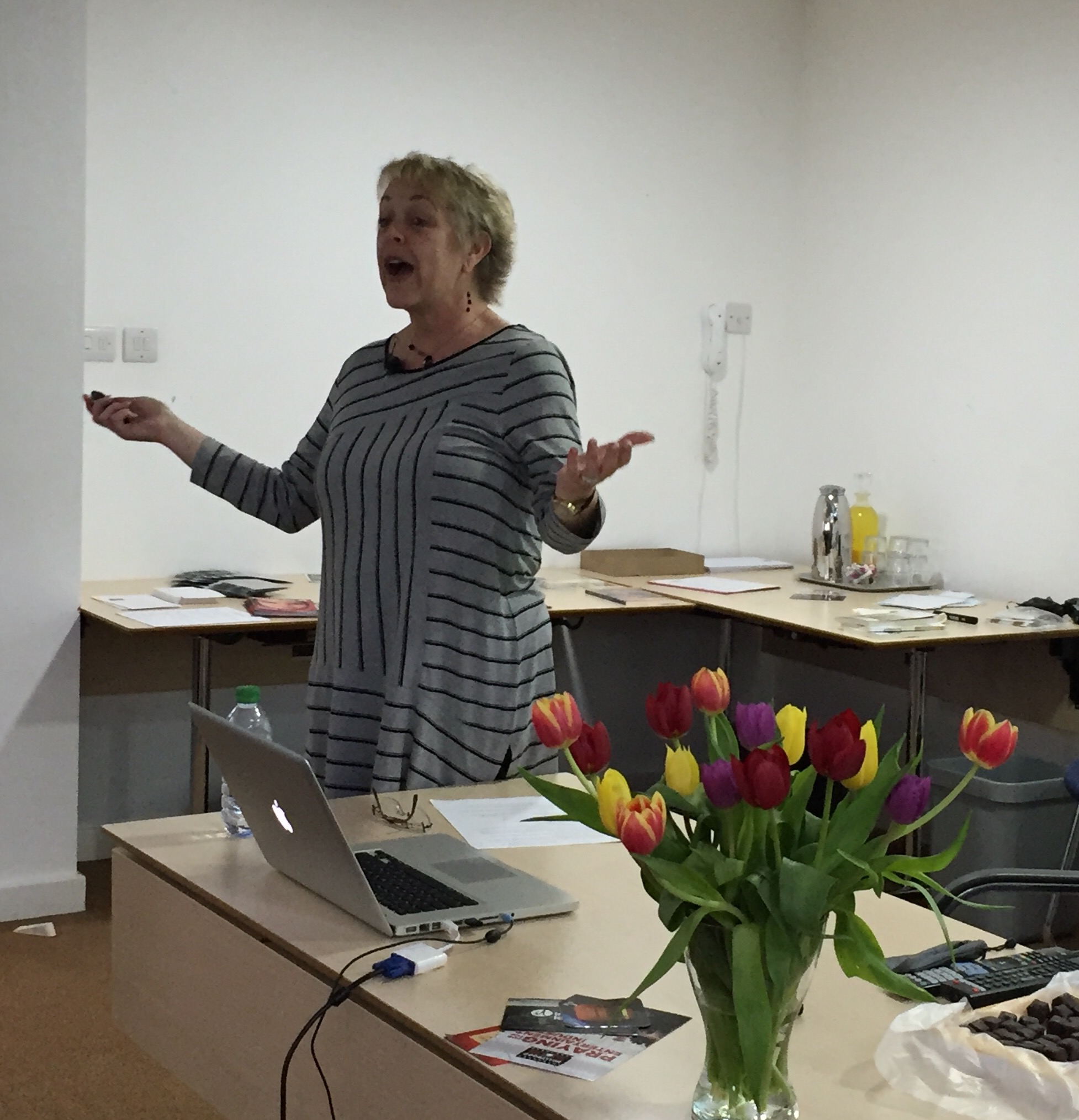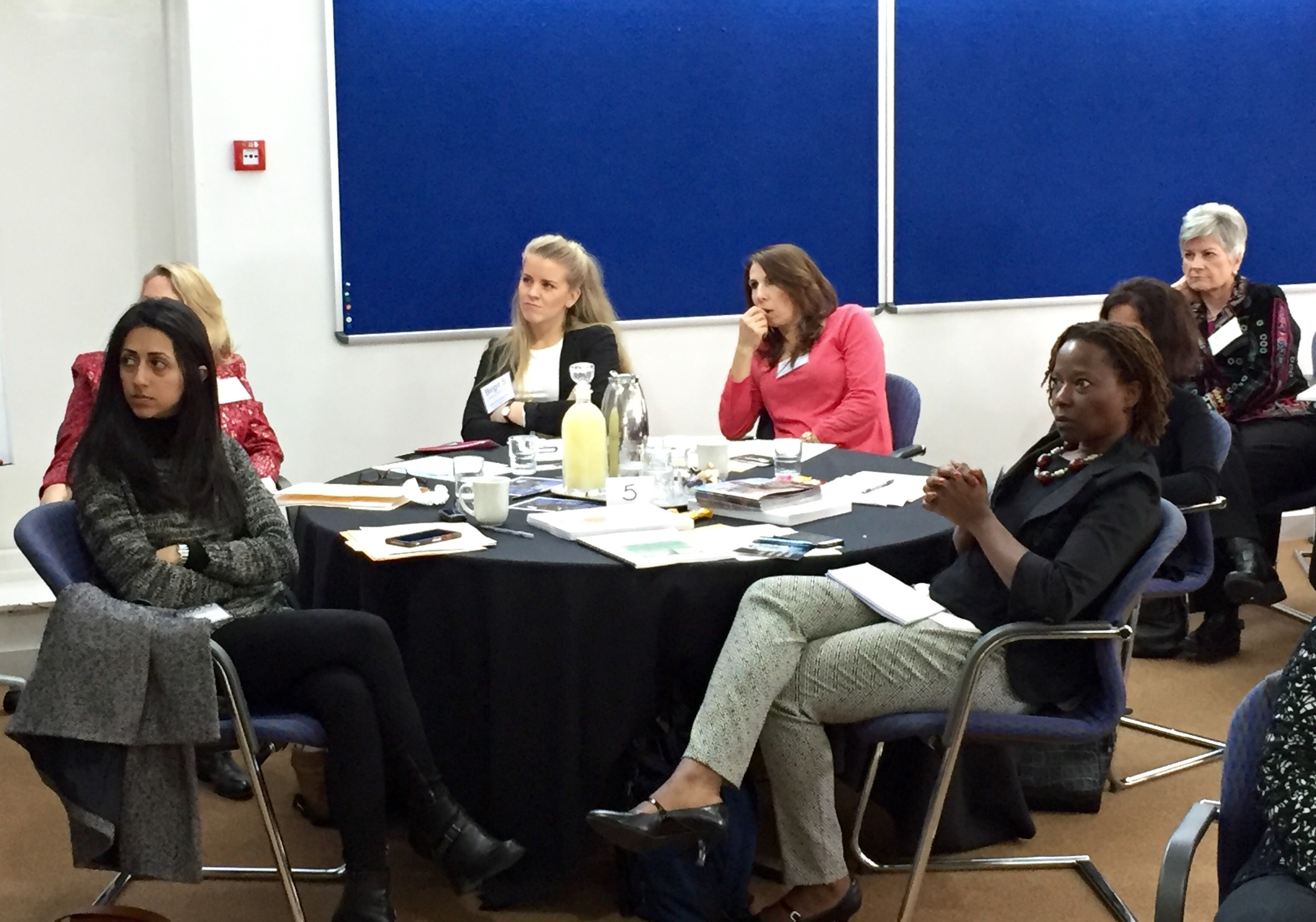 Overview
Our media summits foster partnerships and innovation so greater audiences can be reached in the Middle East. Participants learn fromTED-style presentations, panels and round table discussion groups how story and branding work best with the people they seek to influence,the organizations they lead and the content they create.
Objectives
We showcase media experts, innovations, & collaborations for the MENA region
Our presenters spotlight the needs and the contributions of women
Our training sessions provide opportunities for peer dialogue, emphasizing effective story, branding and leadership strategies to expand our impact
We encourage participants to collaborate on actionable items
We challenge participants to create media that targets women's interests.
The Next Steps
As a result of our Media Summits, our network participants collaborate across organizational lines to birth new media projects.
Short Films for Women
Book Projects
Published Articles
Radio Programs
A Feature Length Film
Satellite TV Shows
Online Media Courses (www.missionmediau.org)
Presenters
Charity Wallace (George W. Bush Institute)
Uncovering Your Purpose Statement
Building Effective Networks

Kathleen Cooke (Influence Lab, Cooke Productions)
How to Tell Your Unique Brand Story
Pitching Your Story: The Secret to Making Your Dream Their Dream

Cameo Wallace Guillemette (Executive Producer, Discovery Channel, TLC)
Telling Your Story on Social Media
Filming Your Story on an iPhone

Nancy Sawyer Schraeder (Magdalena Film Screenwriter)
Writing Your Story, Part 1
Writing Your Story, Part 2

Kim Dorr-Tilley (Former Talent Agent, Arts Pastor, Bel Air Presbyterian Church)
Selecting Your Story
Being Camera Ready to Share Your Story
Bring the Story Seminar to your team
The Middle East Women's Leadership Network will custom design a 1-2-day seminar to train your team in applying story to better fulfill your organizational mission. This is ideal for groups of 30-50 participants to foster a culture of story within your organization. Your staff develops common vocabulary and learns to tell, write and produce stories that will accelerate your growth objectives.

The Middle East Women's Leadership Network is a division of the Visual Story Network (VSN). VSN is a global coalition of 270 organizations and 2200 storytellers focused on communicating Christ to the ends of our visual world.

For more information, contact: shirintaber@gmail.com
WOMEN FOR PEACE MEDIA SUMMIT
TUNISIA WOMEN FOR PEACE MEDIA SUMMIT
The Women for Peace Media Summit is a 5-session workshop to develop a visual story project that will increase the participants' peace-promoting outreach. We gather high-impact female leaders who represent strategic sectors: human rights, security, governmnet, education and media, Whether the media is visual, written, audio or social, the participant will learn what it takes to go from idea to reality. Our media workshops provide opportunities for peer dialogue, emphasizing effective story, and marketing strategies to expand our collective outreach. We challenge participants to co-author goals of actionable items, create new media projects and partner together to reach greater audiences for the North Africa region.
OBJECTIVES
· Throughout the 2-day summit we showcase media experts, training and innovations, emphasizing collaboration to engage audiences in the North Africa region
· Our panels spotlight the needs and contributions of NA women
· Our training sessions provide opportunities for peer dialogue and discussion, emphasizing effective story, branding and leadership strategies to expand our impact
· We challenge participants to co-author goals of actionable items
PRESENTERS
Emna Jeblaoui (PhD), Director of the International Institute IiDH Human Development (Tunis)
Emna is a scholar and professor of translation and Islamic studies. She is an assistant to the Faculty of Letters Arts and Humanities of Manouba and a member of the scientific council of the Arab Institute for Human Rights AIHR. Emna has expertise in civil society, human rights and women's empowerment, regularly advising top leaders and the media on counter-radicalism. She is also a founding member of the Averroes Foundation for Progress and Democracy. emnajeblaoui@gmail.com
Shirin Taber, Director of Middle East Women's Leadership Network (Los Angeles, California)
Shirin is Iranian-American and the author of Muslims Next Door (Zondervan) and Wanting All the Right Things (Relevant). The Los Angeles Times, Detroit Free Press and Fox News have featured her writing and work among Muslims and Christians alike. She served with Cru, Inspirational Films and the Christian Broadcasting Network. Shirin is passionate about helping women become world-class leaders by creating media for their mission. Partnering with various agencies, she helps women develop media strategies to expand their visibility and outreach. She is a graduate of the University of Washington and speaks French, Farsi and English. shirin@visualstory.org
Nancy Sawyer Schraeder, Screenwriter/Producer (Los Angeles, California)
Nancy Sawyer Schraeder is the writer, producer, and director of the comedy web series, Zahra's New World. Nancy scripted the feature film, Magdalena: Released from Shame, which premiered at the United Nations and has been translated into over 170 languages. Rivka, a follow-up series she co-wrote, was released worldwide in 2012. "Portions," a short film she wrote and produced, won Best Short Fiction Film at the World of Women Film Fair in Dubai and an Award of Merit at the Best Shorts Competition. Nancy wrote, produced, and directed "Equations," a short film advocating for religious freedom, which was second runner up in the Religious Freedom & Business Film Competition. She holds a Master of Professional Writing from the University of Southern California and has coached media teams in the U.S., Egypt, Tunisia, and Jordan. Contact Nancy at nschraeder@sbcglobal.net.
Jenifer Sarver, Founder and Communications Expert at Sarver Strategies (Austin, Texas)
Jenifer likes stories and likes helping others tell theirs. She has two decades of experience in media relations, crisis communications, speech-writing and media and presentation skills training. Jenifer conducts workshop and one-on-one trainings for a wide range of public figures including CEOs, political candidates and office holders at the state and federal levels, nonprofit leaders and foreign leaders. In 2014, she launched Sarver Strategies to focus her skills on training and storytelling, helping clients develop a narrative that effectively conveys their core values, and then preparing them to expertly deliver that message. She has a Master's degree from American University in Washington, D.C. and two bachelor's degrees from The University of Texas at Austin. Jenifer@SarverStrategies.com
Christina Nemr, Senior Advisor on Countering Violent Extremism at Global Center for Cooperative Security (New York City)
Christina is a Senior Advisor to public and private entities on countering violent extremism, focusing on issues including counter-narrative campaigns, reintegration and rehabilitation, and the role of women in CVE. She worked at the U.S. Department of State for six years where she was a founding member of the countering violent extremism (CVE) program in the Bureau of Counterterrorism. During her time there, she was responsible for thematic issues including the role of women in CVE, victims of terrorism, and youth engagement.Christina started her career with the State Department at the Middle East Partnership Initiative, an office that supports organizations and individuals in their efforts to promote political, economic, and social reform in the Middle East and North Africa. Christina holds an MA in Forensic Psychology from Marymount University, and a BA in Foreign Affairs from the University of Virginia. cnemr@globalcenter.org
Rafia Bhulai, Programs Officer at the Global Center on Cooperative Security (New York City)
Rafia contributes research and analysis that supports the development and implementation of projects related to countering violent extremism (CVE) and multilateral security policy. She focuses on topics related to gender, education, and the United Nations, and regionally on South and Southeast Asia, and East and West Africa. She was a contributing editor the collection A Man's World? Exploring the Roles of Women in Countering Terrorism and Violent Extremism. She holds an MA in diplomacy and international relations from Seton Hall University and a BA in political science from Florida International University. rbhulai@globalcenter.org
Sahana Dharmapuri, Senior Advisor to the Women, Peace and Security Initiative at Our Secure Future (Colorado)
From 2006-2016 Sahana was an independent gender advisor on gender, peace, and security issues to USAID, NATO, The Swedish Armed Forces, the United States Institute for Peace, International Peace Institute, and other international development organizations. Most recently, Ms. Dharmapuri was a writer-residence at the Carey Institute for Global Good (Winter 2016) where she completed her first book, Women, Peace & Security: 10 Things You Should Know. Sahana was appointed a Fellow at the Carr Center for Human Rights Policy at the Harvard Kennedy School of Government and she was a Women in Development Fellow at the United States Agency for International Development. sdharmapuri@oneearthfuture.org
To bring the WOMEN FOR PEACE Media Training Summit to your network or organization, contact: shirin@visualstory.org